Prestige Self Build Homes St Albans
Build Your Own  Home with our Expert Builders
At Next Generation Construction, we believe that you should have the power to create your ideal home. When you start with a blank canvas, you can design your home. You can design it in many different possibilities to create your dream home that has everything you need. When you choose Next Generation Construction, you can count on a company that will be with you every step of the way.
Build Your Perfect St Albans  Home
Our building experts have many years of experience in ensuring that our customers leave fully satisfied with their dream build. You can benefit from the highest quality equipment coupled with the latest technology that ensures your new build performs brilliantly.
We can help you and your home become more energy efficient in the process, thanks to glass solar panels and even ground source heat pumps. This will help you save money on your heating bills and rising energy costs while delivering a home that you can feel warm and comfortable with.
One of the things that help us stand out is our personalised customer service. We work very closely with you from concept to completion while meeting your budgets and timeframes to a professional standard.
Our Service Guarantee
We deliver outstanding customer service to homeowners in St Albans. We strive to put the customers first, treating you like family while delivering a highly efficient service.
Our builders are committed to making your home durable and secure, so it can perform well in both tough weather conditions and keep you safe against intruders. All our homes are weatherproof and come with advanced double glazing as standard. This will not only let natural light flow into your home, but it will stand firm against violent and blustery winds.
We want to tailor every build to you. We understand that every homeowner in St Albans is unique, and we will ensure that all our work is carried out to your specifications. You can customise your home in a wide range of styles and colours, which help it stand out from the crowd. You can even choose from double glazing or triple glazing, which will not only save money on your energy bills but also help you retain natural heat and warmth.  
Honest Communication: We give out information in a way that's easy to understand
Regular Contact: We are always here to answer any questions you may have and keep you updated on your build.
Total Respect: We treat every customer with the respect they deserve.
Quality Design & Build: All of our builds are high quality and perform superbly.

Plant Machinery: The plant machinery belongs to us, so we can help you save money
Quotations: Our quotes are very detailed, so you can make a clear and informed decision
Building Control & Regulations: You don't have to worry about planning permission or building regulations because we'll do all the leg work for you. This lets you focus on how your home looks.
Payment Terms:  You can pay us in instalments, making it easier for your finances. Once you are happy with your new home, we only take the last 20% of your total payment.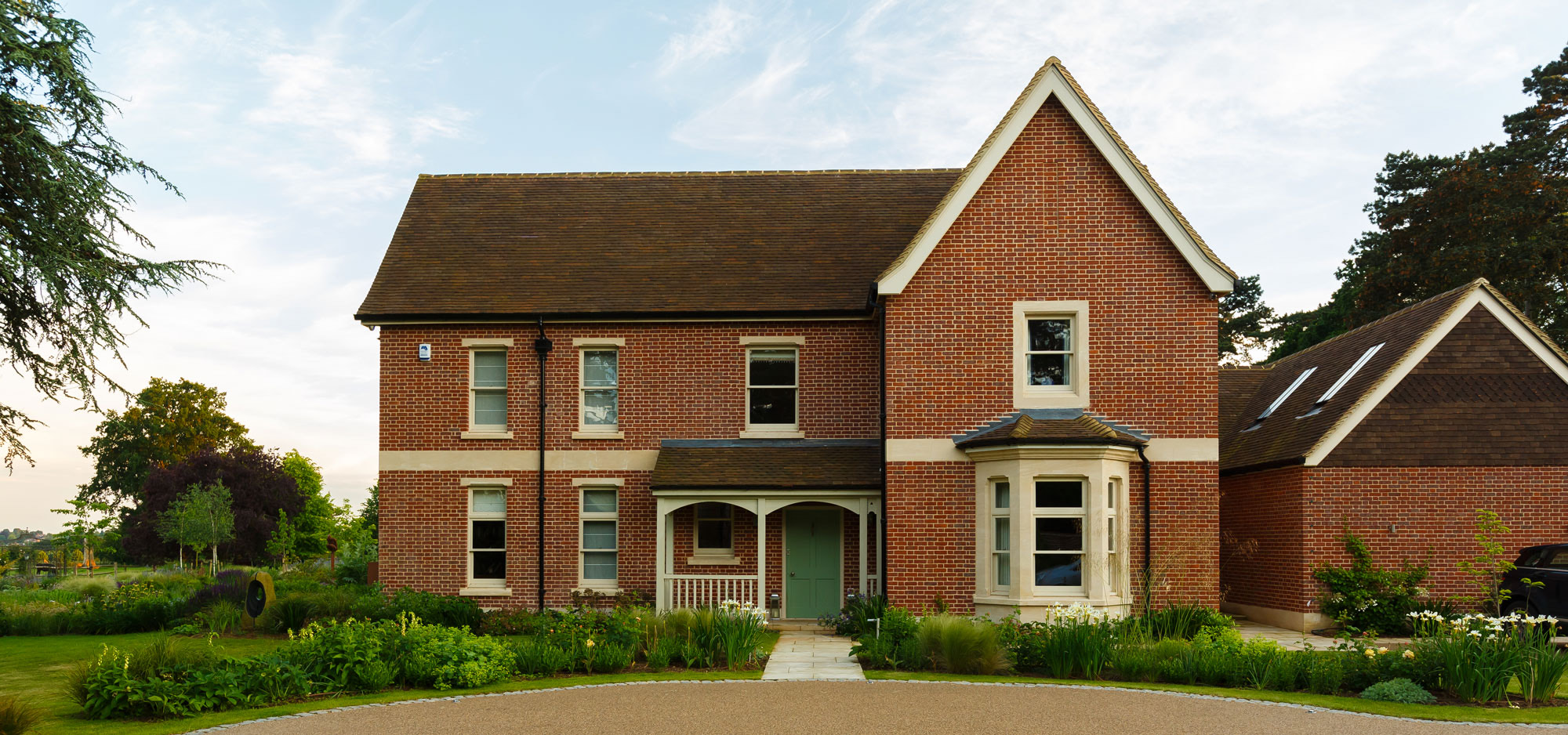 Reputation Built On Customer Satisfaction
Our reputation is purely built on our customer satisfaction. That is why all our jobs are personalised to your specific needs, giving you a friendly approach. You can also look at our Checkatrade score, which we are ranked highly for customer approval.
Our Team
We understand that to build a new home, you need an expert team to go with it. That's why at Next Generation Construction, you can count on a team that is committed to every part of the job. We will work very closely with you every step of the way from start to finish, so you can feel confident that we don't settle for second best. We are only happy when we are because we don't accept anything other than perfection.
Self Build Homes St Albans Prices
Every one of our self builds homes is designed to your bespoke needs. At Next Generation Construction, we build homes that are of very high quality in the long run and will last you for many years to come.
When you want to design your dream home, contact us, and a friendly member of our team will be able to help you. All our homes are created by you, so you will have free rein over how it looks.
We look forward to working with you on your dream home improvement build.