Prestige Self Build Homes
Build Your Own House with Next Generation Construction
When you dream of the perfect home, but can't find it on the open market, we can help you build it from scratch. Our self-build properties are high-end homes that incorporate all the latest design features and technology.
You can finally own the home that you never thought possible.
Build Your Dream Home
First and foremost we are in the business of building the highest quality houses to the most exacting standards.
Our new builds are constructed using the latest technology, including ground source heat pumps, air source heat pumps and the most energy-efficient equipment on the market.
We build precisely to agreed specifications and we deliver a perfectly pristine product on time and within budget.
Next Generation Service
Our customer service values are built on integrity. Our mission is to be the most trustworthy construction company, creating high-end buildings that will last for countless years.
We put customer service at the heart of everything we do and our success comes from maintaining our reputation for quality. We strive to make your self-build experience as stress-free as possible.
From when we first meet to the completion of your home, we will put you first and ensure your new home meets your every vision.
Straight Forward Communication: We give you all the information you need in a clear, honest and straight forward way.
Regular Contact: We are always available for you whenever you need us throughout our relationship. We will keep you fully informed and involved at all times.
Courtesy and Respect: We pride ourselves on treating you and your home with the courtesy and respect you deserve.
Design and Build: We work with the highest quality architects and designers so that we can create and build your dream home.
We provide creative high-end building solutions to deliver exactly what you are looking for.
Plant Machinery: By owning our own plant machinery we minimise costs and offer you better value.
Quotations: We give you full information and detail on how our quotes are made up so that you can make decisions based on your requirements and budget.
Building Control and Regulations: If you wish to keep things as simple as possible we can liaise with Building Control and take away the burden of building regulations. We will take care of everything. You will simply be supplied with your certificate.
Payment Terms:For your security and convenience your payments are in stages rather than all upfront. The final 20% of your payment is only due upon the satisfactory completion of your home.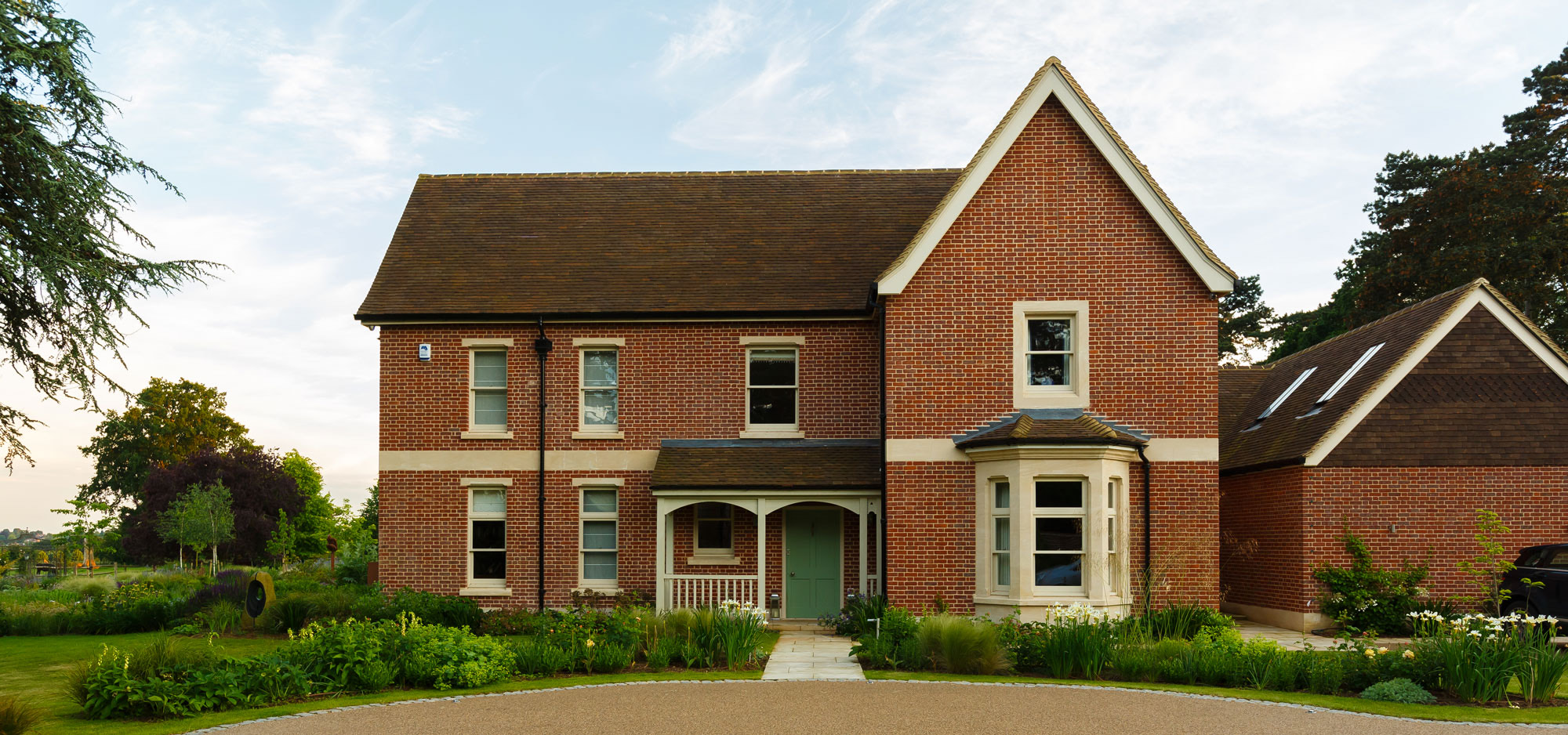 Our Reputation and Customer Satisfaction
Our reputation has been built by delivering the right service for customers who expect the highest standards.
Our customers appreciate our committed and expert build services, both during the building process and when they take the keys for their new home at the end. Many of our customers come to us after being recommended by our previous customers.
We are also a proud member of CheckaTrade.com and consistently achieve high customer approval ratings.
Our Team
Our team of time served builders and craftsmen enjoy what they do. They are committed to high productivity, high quality and helping our customers in any way they can.
How Much Does Building a House Cost?
Contact us for your self-build quote. Our high-end property design and construction is a cost-effective option for creating your dream home. We will work with your vision of your new property, and create a stunning and bespoke home for you to enjoy for a lifetime.