Next Generation Construction (NGC) has applied their expertise to offer a Harpenden customer the opportunity to turn their dream garden into a reality. The project comprised a blank canvas, allowing NGC to take a bespoke approach, resulting in a highly modern garden design.
The features include a natural pool that is accessed from a composite decked bridge, a state-of-the-art shade zone pergola: including electric blinds and lighting. Alongside this, NGC also installed a tailor-made steel seat infilled with slate for a beautiful finish.
Key Features
Expand the hotspots to the right to see the features in more detail:
Bespoke Seating Area
Stylish, Shade Pergola
Beautifully Laid Lawn
Stunning LED Lighting
Modern Swimming Pool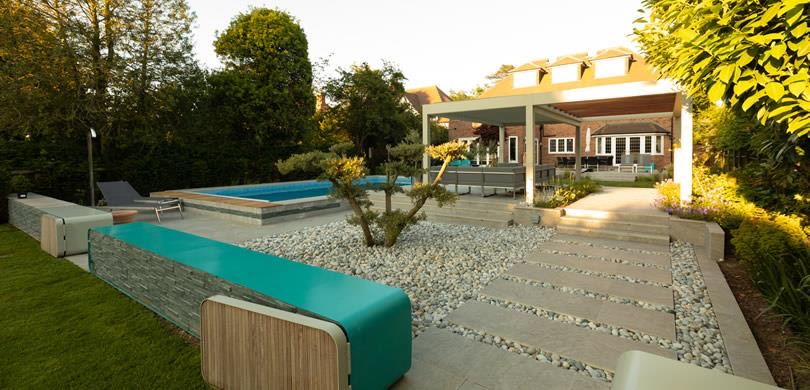 Crafted with natural, organic feeling materials
All year use with a modern pergola
Contemporary seating solutions
Clean divides, creating unique microclimates
Feeling Inspired?
Contact us today to see how we can realise your dream property!
Start Your Project