Prestige Self Build Homes Leighton Buzzard
Build Your Own Leighton Buzzard Home with our Expert Builders
With our gorgeous custom homes, Next Generation Construction is pleased to deliver the home of your dreams. By collaborating with you to design the ideal home that satisfies all of your demands, we provide you with the ability to realise your dream home in Leighton Buzzard. We recognise that you have high standards and the housing market may not have what you're searching for. Self-build homes are the best option, since they provide you with the chance to design and construct the home of your dreams.
Build Your Perfect Leighton Buzzard Home
Our skilled builders excel at producing self-build homes that make our clients happier.
We employ the best building materials and cutting-edge technologies to ensure that your self-built home looks and works superbly. We are able to set up solar panels, ground source heat pumps, and other contemporary energy-efficient machinery. We make sure your self-built home has excellent thermal performance so you can reduce your long-term heating costs.
We collaborate closely with you to satisfy your needs in terms of time, money, and expectations. Our goal is to deliver your new house on schedule and on budget.
Our Service Guarantee
At Next Generation Construction, we put our customers first. This means that we consider your wants and needs while making decisions. Our objective is to produce the most exquisite, highly functional self-build homes in accordance with your vision. Our contractors strive for the best level of durability so that your home will last for many years without needing expensive repairs or upkeep. All-season homes that are completely waterproof are what we construct.
All work is completed at your convenience and according to your demands; without quality and confidence, we would be nothing.
We're there for you throughout the process, listening to your needs and ensuring that all work is done in accordance with them.
Honest Communication: We always give information in a clear, understandable manner.
Regular Contact: We are always accessible to take your call and hear your thoughts. No matter what, you'll be kept informed throughout the construction.
Total Respect: Your home is treated with the highest respect and care by our contractors.
Quality Design & Build: To ensure that you get a dream home that performs and looks absolutely magnificent, we collaborate with renowned architects and designers.
Plant Machinery: Because we own our plant machinery, our expenses are reduced, and we can pass those savings along to you.
Quotations: We provide thorough quotes so you can understand the cost of building your own home and make the best choices possible.
Building Control & Regulations: By handling the application for a building permit and any related building regulations, we take the stress and hassle out of the planning process. You'll be able to concentrate on the design and functionality of your ideal self-build home because you won't have to worry about the little things.
Payment Terms: We accept staged payments, giving you more flexibility and control over your money. Only until you are entirely satisfied with your finished Leighton Buzzard home do we collect the last 20% of your total payment.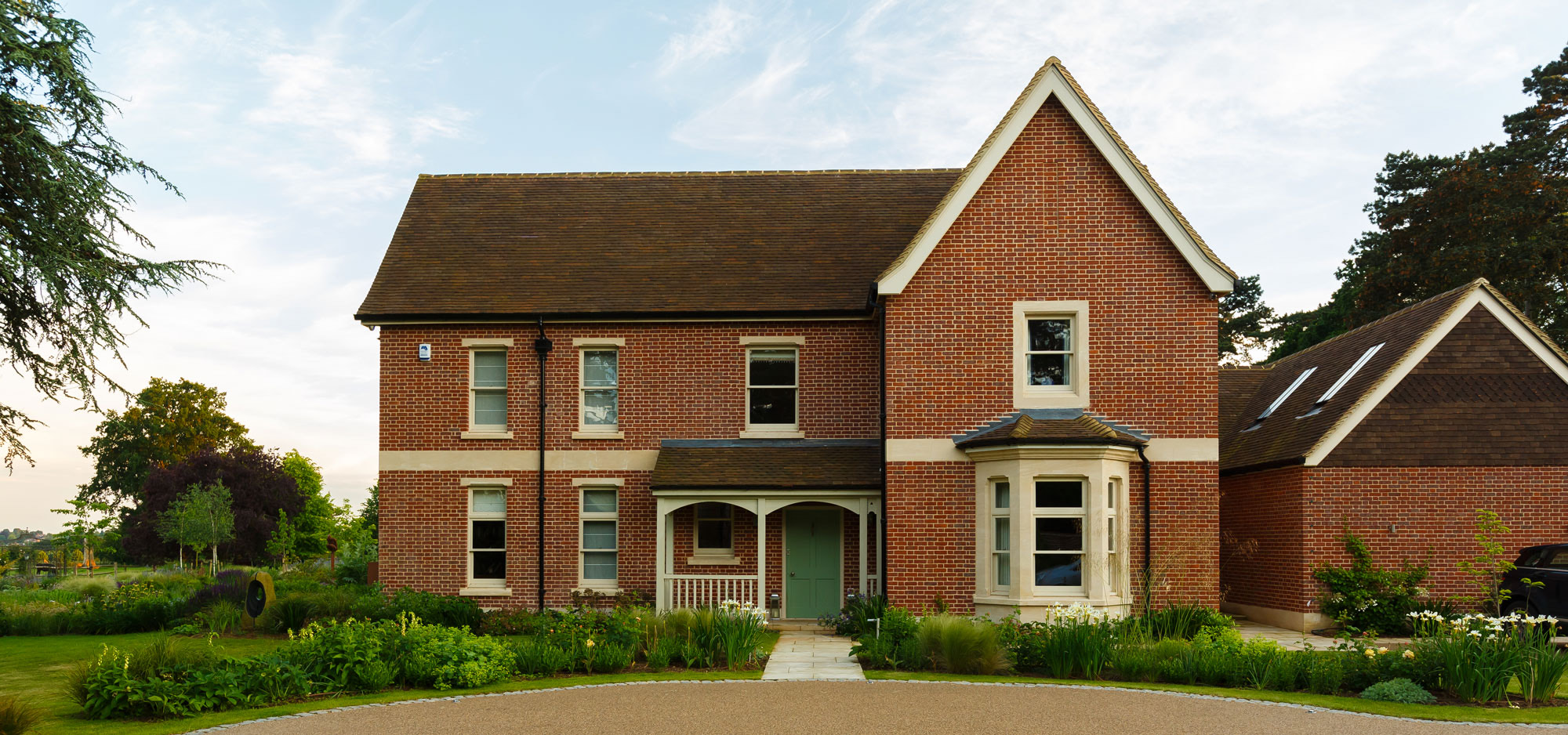 Reputation Built On Customer Satisfaction
As good as our most recent job, we are not. We go to great lengths to ensure that we finish self-build homes that satisfy the requirements and expectations of our clients. We hold ourselves to the highest standards in all we do because we're committed to producing the most exquisite self-build homes available. Don't just take our word for it; check out what past customers have said about us on Checkatrade.
Our Team
We only work with the most skilled professionals that are dedicated to their work. They go above and beyond to make sure that your new self-built home is perfect for you. With us, you're buying more than just a self-build house; you're also getting committed staff by your side at every turn. Our staff accepts nothing less than excellence, so your self-built home is only complete when you are completely satisfied with every inch of it.
Self Build Homes Leighton Buzzard Prices
Each self-built home is distinctive. It is therefore recommended to contact us  us for a price that is tailored to your requirements and design. We construct high-end, self-built homes using top-notch designs and materials at reasonable costs. We provide reachable dream homes that exactly match your vision. Because our self-build homes are produced by and for you, there is nothing quite like it on the market.