Prestige Self Build Homes Beaconsfield
Build Your Own Beaconsfield Home with our Expert Builders
You can build your own house in Beaconsfield with the assistance of our knowledgeable contractors. With our stunning self-build homes, Next Generation Construction is thrilled to bring dreams to life. We give you the opportunity to realise your dream home in Beaconsfield by working with you to create the ideal home that fits all of your requirements. We acknowledge that you have high expectations, but the housing market might not have what you're looking for. The ideal option is to build your own home because it gives you the ability to create the house of your dreams.
Build Your Perfect Beaconsfield Home
Our talented builders are experts at creating self-build homes that delight our clients.
We use the best building materials and cutting-edge technologies to make sure your self-built home looks and functions beautifully. We can install ground source heat pumps, solar panels, and other modern energy-efficient equipment. We guarantee outstanding thermal performance for your self-built home so you may cut your long-term heating bills.
We work directly with you to meet your needs in terms of time, money, and expectations. Our aim is to deliver your new home on time and within your specified budget.
Our Service Guarantee
Serving our customers is our first priority at Next Generation Construction. This implies that when making decisions, we take into account your preferences and worries. Our goal is to create your idea in the most beautiful, highly functional self-build homes possible. In order to ensure that your home lasts for many years without requiring costly repairs or maintenance, our contractors work to achieve the highest level of durability. We build watertight dwellings that may be used all year round.
We complete all work at your convenience and in accordance with your specifications because, without quality and confidence, we would not exist.
We are by your side every step of the way, paying attention to your needs and making sure that every work is completed in accordance with them.
Honest Communication: Clear, intelligible communication of information is a hallmark of our company.
Regular Contact: You can reach us at any time to speak with someone and share your ideas. You will always be kept updated on the progress of the project.
Total Respect: Our contractors treat your home with the utmost respect and care.
Quality Design & Build: We work with renowned architects and designers to provide you a dream house that performs and looks absolutely stunning.
Plant Machinery: We save money because we own our plant machinery, which allows us to pass those savings along to you.
Quotations: We offer thorough quotes so you can fully grasp the price of home construction and make the best decisions.
Building Control & Regulations: We relieve the burden and hassle of the planning process by taking care of the application for a building permit and any associated building regulations. You won't have to stress about the tiny things, which will allow you to focus on the style and practicality of your dream self-build home.
Payment Terms: We allow staggered payments, which gives you greater flexibility and financial control. We don't take the final 20% of your total payment until you're completely happy with your finished Beaconsfield home.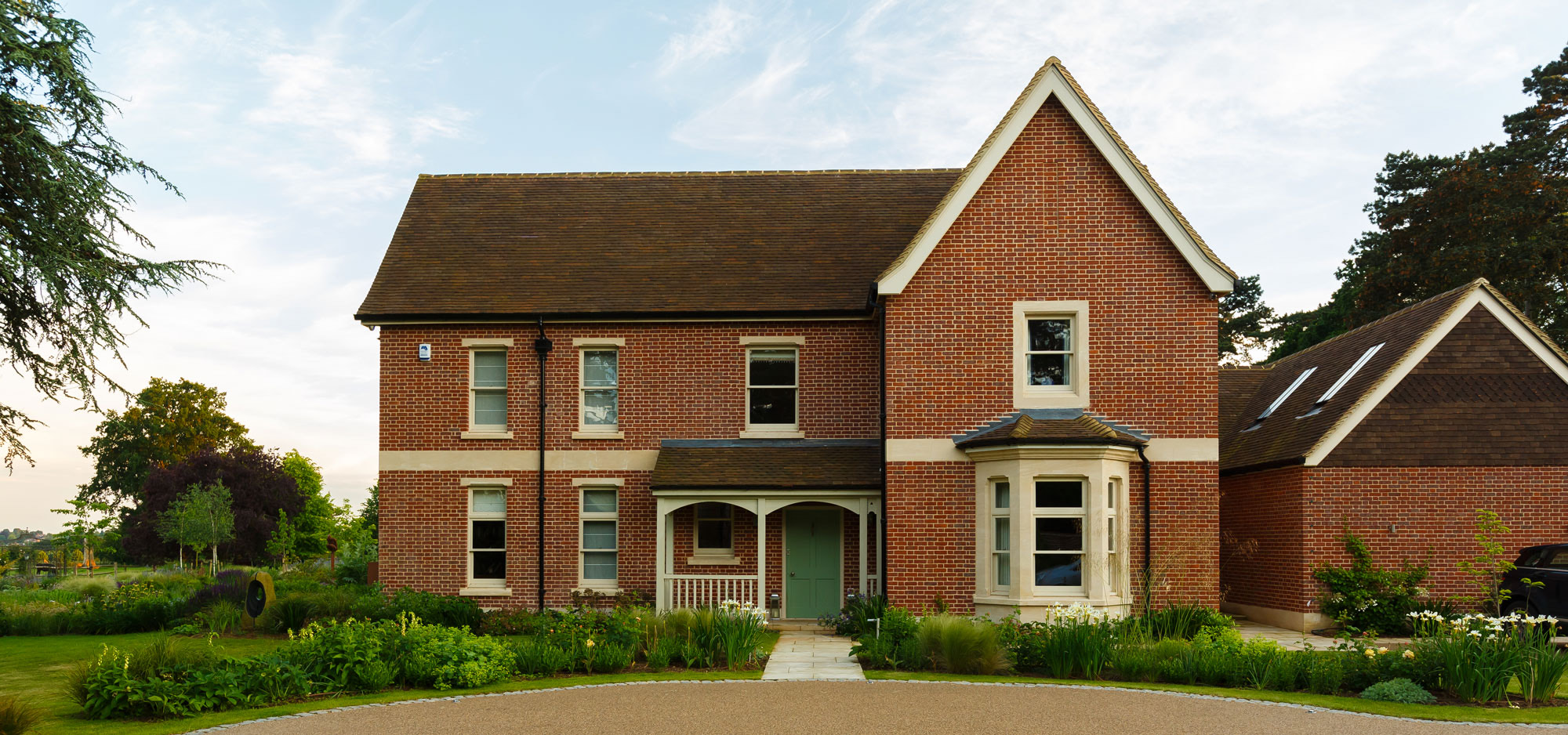 Reputation Built On Customer Satisfaction
We take considerable care to guarantee that the self-built homes we complete meet our clients' needs and expectations. In order to produce the most magnificent self-build homes possible, we are dedicated to upholding the highest standards in all we do. Don't just take our word for it, check out what previous customers have to say about us on Checkatrade, where we routinely obtain excellent evaluations from customers.
We exclusively collaborate with highly qualified experts that are completely committed to their task. To make sure that your new self-built home is ideal for you, they go above and above. You receive more when you work with us than simply a self-build home—you also get a dedicated team by your side at every step. Your self-built home is only finished when you are fully delighted with every inch of it, since our crew won't settle for anything less than excellence.
Self Build Homes Beaconsfield Prices
Each self-built house has a unique design. Therefore, it is advised to contact us for a quote that is based on your specifications and design. We build luxury, self-built homes with premium designs and components at affordable prices. We offer attainable dream residences that perfectly match your ideal. There's nothing quite like our self-build homes available on the market since they are made by and for you.